Dirk Jan de Ridder is addicted to aviation photography and that delivered him beautiful pictures. Since he was 7, when he visited an aviation show at Gilze Rijen for the first time, he is 'sold' to aviation and more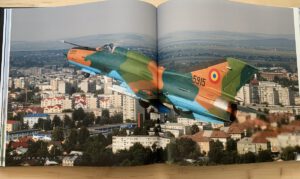 specific and foremost, military aviation. Throughout the years he makes trips to 23 different countries all over the world, which supplied him with pictures of planes and helicopters from 71 countries! Dirk Jan now decided to unite the most beautiful ones in a book.
The book counts 159 pages with 152 nice pictures. Some are printed on 2 pages. The pictures are divided across 5 chapters (Asia, Europe, Middle East and North- and south America). In the index at the back is stated where the picture has been made with the combination of the settings of the camera. Dirk Jan has been lucky that he has also been able to fly a few times for air-to-air pictures. In the meantime, more than 100+ hours. Many plane spotters are jealous of that! This obviously also resulted in great pictures. They were and are being published, in combination with articles, in various aviation magazines.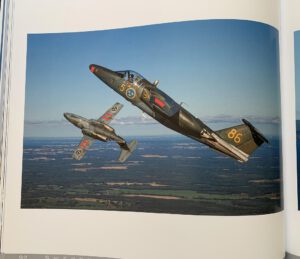 The pictures are printed on good paper and are – of course- of good quality. I personally find the pictures of the planes of the former Eastern bloc, Asia and Middle East, the most beautiful, amongst others, the air-to-air photos of the Migs 21's of the Romanian aviation company, for example. But also, the photos of the Hawks of the Canadian aviation company are great. More eccentric is the air to air of the F-16 from the Venezuelan aviation company All-in all an attractive book that certainly deserve a book shelve. Want to get this book on yours? Check out: https://www.ridder.aero/.