Dirk Jan de Ridder is verslaafd aan luchtvaartfotografie en dat leverde hem mooie foto's op. Sinds zijn 7e , toen hij voor het eerst een vliegshow op Gilze Rijen bezocht, is hij 'verkocht' aan luchtvaart en dan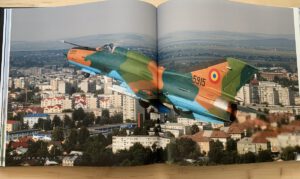 specifiek en liefst militaire luchtvaart. Door de jaren heen maakt hij zelf trips naar 23 verschillende landen over de hele wereld en dat leverde foto's op van vliegtuigen en heli's uit van maar liefst 71 landen. Nu besloot Dirk Jan de mooiste foto's te bundelen in een boek.
Het boek telt 159 bladzijdes met 152 mooie kleuren foto's. Sommige zijn geprint op 2 pagina's. De foto's zijn verdeeld over 5 hoofdstukken (Asia, Europe, Middle East en North- en south America). In de index achterin is aangegeven waar de foto gemaakt is in combinatie met de instellingen van de camera. Dirk Jan heeft het geluk gehad dat hij ook enkele malen mocht meevliegen voor air to air foto's. Inmiddels al 100+ uren. Daar is menig vliegtuigspotter jaloers op! Ook dat leverde uiteraard mooie beelden op. Ze zijn en worden in combinatie met artikelen geplaatst in diverse luchtvaart tijdschriften.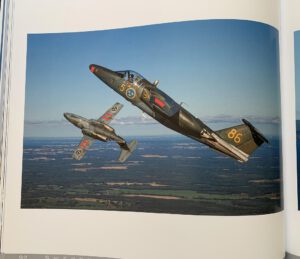 De foto's zijn geprint op goed papier en zijn -uiteraard- van goede kwaliteit. Zélf vind ik de foto's van vliegtuigen uit de voormalige Oostblok landen, Azië en Midden Oosten het mooist, waaronder de air to air foto's van de Migs 21's van de Roemeense Luchtmacht bijvoorbeeld. Maar ook de foto's van de Hawks van de Canadese luchtmacht mogen er zijn. Wat meer bijzonder lijkt mij de air to air F-16 van de Venezuelaanse Luchtmacht.
Al met al een mooi boek dat zeker boekenkast-waardig is. Dit boek ook op je eigen boekenplank krijgen? Kijk dan even op https://www.ridder.aero/.