You must really love small aircraft an awful lot to be able to produce a book like this! More than 800 aircraft are listed in this bible of more than 400 pages thick! It is something like a Janes Defense…but then different. Not all 'light aircraft' are enlisted in this book, else it would be twice or thrice the size, I guess. Ron Smith has made a sort of pre-selection of the most relevant types of the different manufacturers from 1920 till present times.
I thought I knew quite some types, since I also have stood many many times and very very long alongside all kind of fields and every now and then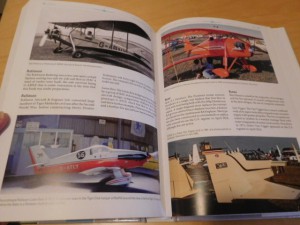 pilot myself in 'my' oh so sturdy Diamond Super Dimona. However, when you page through this book, you will find out that there are still dozens and dozens more types than that you already knew. Ron Smith describes of the most known manufacturers, which are also the ones that produce the most planes (Cessna, Beechcraft, Piper, The Havilland), the most prominent types. Next to that, he enclosed lesser known types and self-constructed types that are seen on airports and some old aircraft which you still see here and there nowadays. Manufacturers from all over the world are described as well.
Personally, I do not have an idea which percentage from the nowadays still flying types are enlisted in this book, but I think it is a high percentage. In some of them I have even co-piloted. For me, this book contains an enormous amount of splendid unknown but also known aircraft. What do you think of a DH88 Comet or a DH89A Dragon Rapide or a Gee Bee? Who wouldn't want to fly in those?!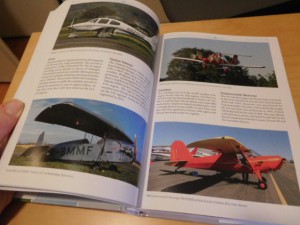 The book has a pleasant size and lies well in the hand. The book is almost overloaded with pictures and is printed on good paper. Most of the pictures are in colour. When you see all those pictures it becomes clear to you how large this business worldwide is and was. All pictures are accompanied with a short informative text about the aircraft, not too detailed.
Ron Smith has produced a beautiful book which is a must have for the General Aviation-freak with focus on the light aircraft. Good to read and to page through, and blimey… this book inspires so much to go flying! Let's have a look, when is it my turn again? In 1,5 weeks, Yessss!!