When I recently walked through a bookstore with my little boy of 3 years old, I found this book; "Amazing airplanes '! I've rarely seen a book so thick with so few pages and so little weight. A nice aviation kids book!
It is a book with five themes from aviation. It's about 'enterprising pilots', 'air races', 'long distance', 'faster and higher', and 'civil aviation'. All topics cover two pages with a short comic strip, background information on the subject and artist's impressions and photographs of older and newer aircraft. For each topic, you can expand the right-hand page and then it shows you some funny construction packages of older aircraft.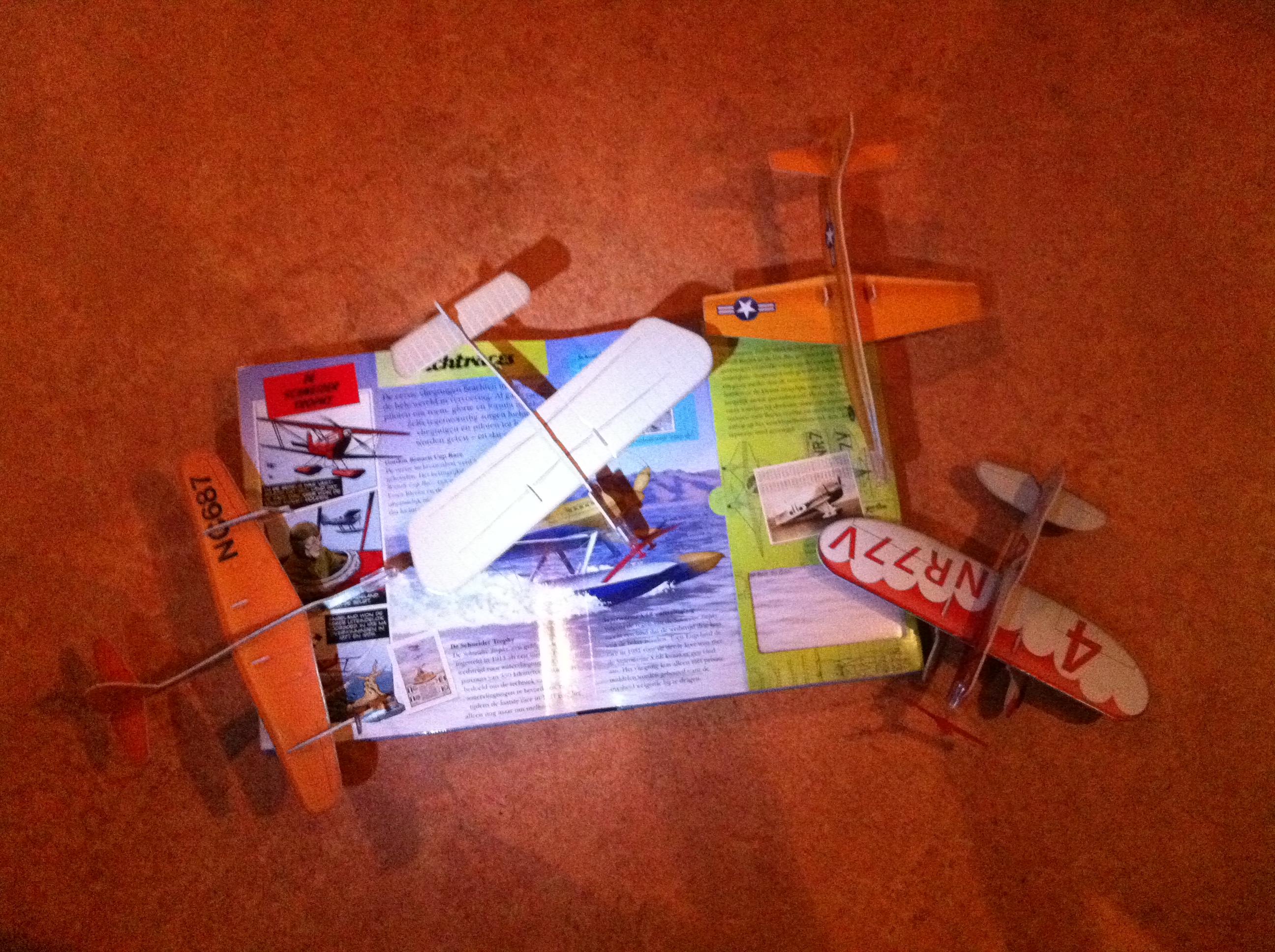 I think the book, when it comes to the text content, is suitable for children from 8 years old. Children from 3 years old can of course only look at the pictures! The structure of the book's rather amusing. It might have some more issues in it but my son likes it anyway. The planes are easy to assemble and ideal for attaching them to the ceiling of childrens rooms.