AIRY SOMETHINGS The Extraordinary Life of the Aviation Pioneer Horatio Barber- Terry Grace and Maggie Wilson
Aviation Pioneer Horatio Barber
Terry Grace discovered Horatio Barber as an early aviation pioneer whilst attending a guided walk around the Lark Hill aerodrome. His interest in the man was awakened and soon he discovered that Barber made a fortune during the early 20th century in the Cobalt mining in Canada. Whilst following Barbers track in Northern Ontario Terry was lucky in spotting Maggie Wilson being president of the Cobalt Historical Society. They met and a fruitful cooperation started in the unraveling of Horatio Barbers whereabouts in life. Terry and Maggie obviously were both fascinated by the personality of Mr. Barber, but what they present in this book for me is a most unethical opportunist and charlatan personality.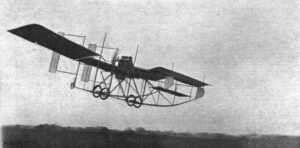 Fortune
Indeed he made a fortune in Canada and about all other parts of the then British Realm. In doing so he manipulated and swindled many of his more gullible compatriots. In short, Barber misused his gentlemanlike appearance as an outright crook. With the fortune he made he returned to England and developed an interest in the early start of prewar aviation. And he acquired nr. 10 private pilot license in the U.K.
Prototype
When a prototype in which he was involved made its maiden flight he put some assistant behind the tiller handle and after a successful landing he presented himself as the daring pilot for the assembled press photographers. In doing so he acquired a certain name for himself in aviation circles and at the start of the Great War he became an officer in the then fleding RFC. No surprise that he never got involved in actual combat, but manipulated himself in administrative jobs safely in the U.K.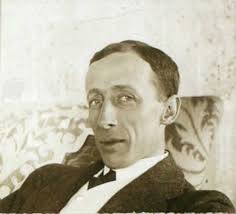 I wonder why Terry and Maggie mobilized the energy required to investigate this mediocre person in such depth as they obviously did. It sure must have cost them a lot of time and money to present this book, which was published at their own expense. Certainly they deserve respect for that mutual effort, but the picture they sketched of this man remains that of an individual who manipulated about every person, man or woman, he met during his long life. In this way a very interesting, indept and unique book about a special person. There are also a lot of pictures in it. A special book to have on my bookshelf.