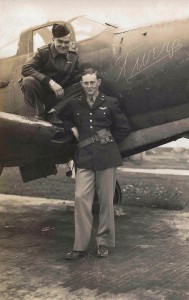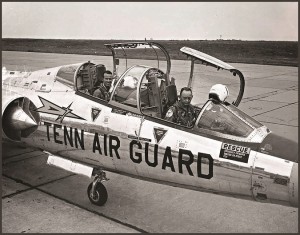 This book describes the military and civil carrier of William H. Pickron Jr., as an aviator, written by his daughter Patricia West. When William Prickon's health at the end of 2012 diminished, he decided, after endless pressure from his family, to put onto paper his carrier as jet pilot at USAF and later as private pilot for several governors, for his offspring.
From his stories, notes, pictures, letters and documents, such as flight logs, a bookwork has been composed and published by Pat West. Before they were able to publish the book, William unfortunately passed away. What remains of him is a delightful book of 142 pages full of stories, adventures and pictures, which starts with his training on the Stearman PT-17 in October 1941 and ended on the Lear jet in March 1979 with in total 7738 flight hours as a jet pilot at the USAF and 5269 flight hours as a civilian pilot.
Everything is written with much understatement, but in between the lines, every reader understands that he has had a narrow escape, a few times. The first part of the book goes about his war period as a pilot on, amongst others, the Thunderbold, Airacobra and Kitttyhawk and the second part tells about his post war carrier. After the war he was stationed in Europe and flew on the Thunder jet and the Sabre F-86 K. He ended his military carrier on the F-104 Starfighter. Later he was asked to supervise the conversion training on the F-104 by the European NATO aviation forces. After his retirement he became head pilot for the State of Tennessee and flew on the Beech Queen Air and Lear jet for several governors of the State. Also about that period some exciting episodes are described.
I have read the book with a lot of pleasure and will do that, for sure, again another time. The book is easy to read, in comparison to some books of English writers, who often use a rather complex choice of language.
Patricia West has made a beautiful family document in the shape of a biography with loving memories of her father and a good deal of picture material. Recommendable for everyone who loves aviation and a book that I will buy my friends as a birthday gift.