Some books that I come across do deserve the originality price. This is one of them! The book contains a huge collection of comic drawings that stand on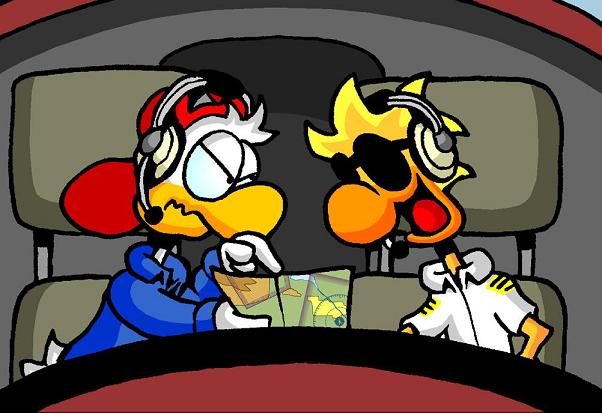 themselves or which form together with other pictures a short story. The stories take place on a nice little airport, the hangars, the platforms or in the air… Chuck and Julio are the main characters and every now and then they encounter their friends and girly friends, like Sally, Hans, Nobu and some others. I do recognise some from airports I am flying!
The characters and the stories in which they play are usually very good and powerful drawn with funny humour, that you yourself come across every now and then. That is, if you have a bit humour yourself! What is also nice is that this book doesn't seem to want to end. 156 pages with fun I would like that every day! Go on Michael & Stefan!