You couldn't get closer to the Battle of Britain than this book. Max Arthur has split the air war into 6 episodes from 'Learning to fly' to 'First combat' and 'The battle for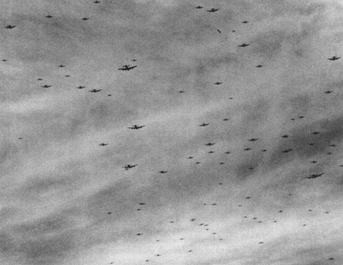 France' right through to the different phases of the 'Battle of Britain' which was largely fought over the Channel and the U.K. itself. Arthur opens each chapter with a short introduction to place the context and then hands the word over to others to tell of their experiences. These personal accounts come mostly from allied pilots but there are also some from other people who were directly involved, such as the radio experts and those responsible for re-arming the airplanes. He also includes a few stories from German fighter pilots. Some names appear several times throughout the book.
The beauty of the book is that Arthur has not edited the stories in any way but has simply handed them on without comment or judgment. Who is a 'friend' and who is a 'foe' is made clear to us from the allegiance of the storytellers themselves at the time, and not from the hindsight of history which judges more in terms of 'right' and 'wrong'.
I have read several books about the Battle of Britain and I personally think that this battle is one of the most interesting chapters not only in the history of war but also in the history of aviation in general. Interesting, firstly, because this phase of the war in 1939 and 1940 was decisive in determining the course of World War II. Had the allies lost this crucial battle, the chances of us speaking German now would have been much greater. Interesting, secondly, because it was an air battle of proportions which are mind-blowing to us in our day and age: the sheer number of aircraft involved is phenomenal. Sometimes the air attacks on Britain were carried out by hundreds of aircraft at a time. There was a considerable number of daring one on one 'dog fights'. The planes flew dangerously close to each other, weaving, ducking and chasing. As a result so many pilots were wounded or killed. Nowadays far fewer aircraft are involved in air battles, and the distances between aircraft are far greater.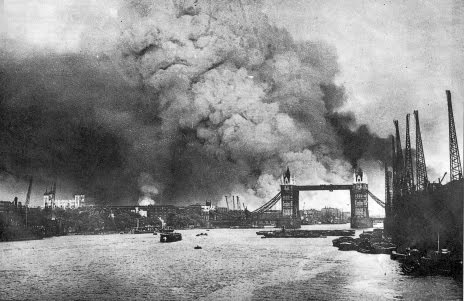 The pilots in Arthur's book talk about their fears, what they observed and experienced in the cockpit, how it felt to chase and shoot at enemy aircraft and how it felt to be chased and shot at by enemy aircraft. They tell about the extreme cold they sometimes experienced. They discuss tactics and recount numerous unique experiences they shared with each other.
If you wonder how Douglas Bader (the pilot who, despite losing both legs beneath the knee before the war, managed nevertheless to fly in the battle) scrambled from sleep to 18.000 feet in a few minutes, or if you want to know how people bailed out after their aircraft had been shot down, then this is a book for you. It is a book of openhearted, modest and candid personal stories and it is this which sets it apart from all other books about the Battle of Britain.
This is a handsome book punctuated with more than 30 beautiful black-and-white photos, mostly of pilots and aircraft. Let me end my review with the matchless words of Winston Churchill – there can be no more apt compliment to the allied pilots than these: 'Never in the field of human conflict was so much owed by so many to so few'. With his quality compilation of personal stories Max Arthur has added a unique report to the historiography of the Battle of Britain.