This DVD I recently encountered somewhere on the internet and because I became interested in aircraft from the time of WO II through trips in Tiger Moths, I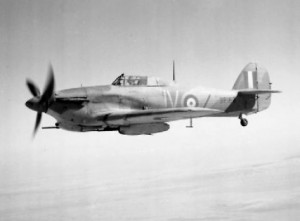 bought this one.
The DVD shows the history of the 'Hawker Hurricane' which was designed by Sydney Camm and from 1937 flown through countless countries, but mainly through the United Kingdom. Together with the Spitfire, this aircraft caused that the 'Battle of Britain' was won. 60% of the victories in this air war were for the account of the Hurricanes. Because this barely 5 months during air war was won by the allied, was this very crucial for the further course of WO II.
Almost impossible to imagine is that there were nearly 15.000 of these aircraft, built in all kinds of types and flown across the whole world. By the way, did you know that these aircraft could come above the 10km altitude and could develop a speed of more than 500km/per hour thanks to almost 1200pk of power? Almost not imaginable! Imagine that to be put in a Cessna!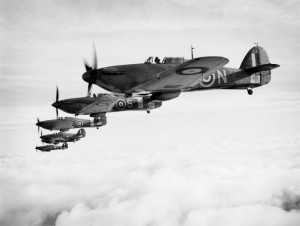 What I found particularly interesting about this DVD and the history of the development of this aircraft is that one and other was introduced with a development piece of 'war aircraft' during WO I and the years that followed. It became apparent during the time of WO I that the party who had the force majeure in the air also had a greater chance to win the war. The DVD contains a huge amount of authentic images from both World Wars and the world record attempts that were done in between that time, by different countries. These images were in that time of course not made with 'go-pro-like' cameras, which is something you have to get settled into at the start of the DVD. Our nowadays eye is spoiled! The whole history is commented in good English and gives you a proper view of the era of this beautiful aircraft. All in all an interesting DVD with a high propeller- and war content.
Photo's from Wikipedia