277th Review Men of the Battle of Britain- A Supplementary Volume – Kenneth G. Wynn
We all know THE book with every pilot that has taken part in The Battle of Britain, which was first published in 1989 by publisher Frontline: 'Men of the Battle of Britain'. The third edition was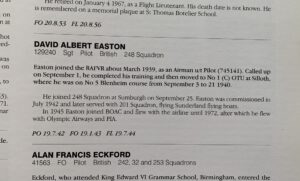 published in 2015. And what a book it is! More than 600 pages with compact information about all men who have ensured a very important turn-around in WW-II. I did write a review about that already earlier on this site.
The people who risked their lives in the Spitfires, Blenheims and Hurricans etc, earn it to be honoured in this way with this beautiful work of Kenneth G. Wynn. I already owned the 2015 edition but was curious what this supplement would add. To be short: A lot! It tells about various details of data, squadrons, training, life path, passport photos and more. This supplement contains addition for about 350(!) airmen.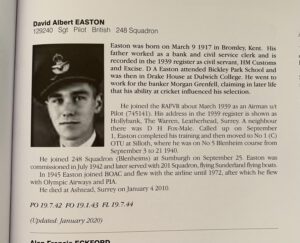 One of these additions is a completely new 'entry' of Sergeant Pilot Donald Brown of who his participation of 604SQ only was confirmed in March 2019. How extraordinary is that! Even more beautiful that his relevant biography has been added into this book. HE deserves it and who knows there have come up new additions in the meantime, that can be published soon.
All-in all happy with this extra book. Of all profiles, not only the changes have been implemented, but the completely new profile. What a work to keep track of everything. Continue with this Kenneth! The books are a great addition on my bookshelf.