One would not exactly refer to aviation as a niche. Books on the subject of aviation probably more so. However, books about World War ll control towers would certainly fall into that category! This book from the brothers Theo and Frans Barten contains photographs of the last 52 remaining Second World War towers at (former) RAF airfields in the United Kingdom and of one 'Luftwaffe' tower near Venlo (NL).
Browsing through this book carried you back to that turbulent Summer of 1940 when in the skies over England the 'Battle of Britain' raged and to the time of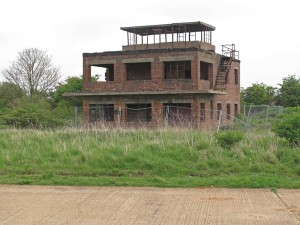 'Bomber Command' when, later on in the war, countless British and American bombers took off to carry their destructive cargo to enemy, especially to Germany. Events that we can hardly imagine today, but which greatly contributed success of the Allies and the defeat of Germany. All the photos of these very similar looking towers are strongly reminiscent of that era.
Many of the photographs have an accompanying Google Earth image so that you can see clearly where the airfields situated in the landscape. Additionally, there is information, such as, co-ordinates, dated photos, types of aircraft and Squadrons, also information concerning the surroundings. In some cases, the airfields today are still (partly) in use as an airfield (or airport). Many towers are in a deplorable state, but some are still in use as a tower, house, farm, clubhouse and all kinds of things. The combination of 'ground' and aerial photographs, combined with concise but solidly researched information, makes this book extremely interesting and unique in its kind.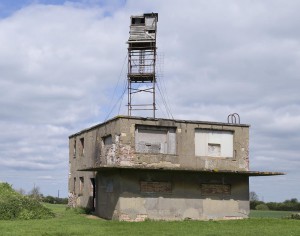 I must confess that the photos have a magnetic effect on me. Especially the pictures of the towers that are empty and are in poor repair, I find fascinating. The towers are very similar because at the time, for all airfields in the UK, only a limited number of drawings were used, which showed little variation in height, width and layout. It was simply a functional construction, shall we say. But now they are all different according to the their new function, color, paint work, location and condition. Emptiness and faded glory attract! Wonderful too, that the use of Photoshop here is completely absent. The only thing that I miss in this book's 220 pages, is a small map of the U.K. showing the location of the towers.
Barten and Barten have done a great job here and I see this book as an ode to the air and ground crews who were based at these airfields, to whom we also owe our freedom. , I can foresee a coming project … a little holiday home in England … may need a bit of work… but then again, a unique little place. The photo on page 85 shows how you could start your project with a nice roof!
More about this book at http://www.controltowers.eu
@Photos used with permission of the author