How often does it occur that a historical researcher dives deep into the history of a beautiful nostalgic aviation company? Not so very often I believe, DHC-2 but this is in any way a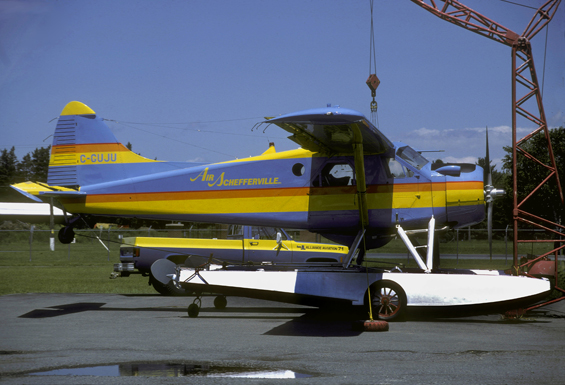 very successful attempt of the Canadian Danielle Metcalfe-Chenail. The combination of researcher, writer en specifically this aviation company (that unfortunately doesn't exist anymore) is one where it seems that 1+1+1=5. Why? Simple: just because it is a very good mixture of topic, language, excellent pictures, information and lay-out.
The book tells about the history of Laurentian Air Services, an aviation company in the neighbourhood of Ottawa, Canada. The aviation company started in 1936 was named Air Schefferville and closed in 1998.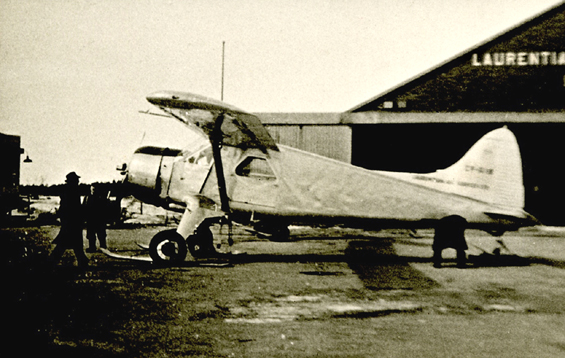 The company was not just a company. It namely flew often from the water to far far away destination, more to the north of Canada. The passengers were often people that wanted to go into the bush to hunt, but also a lot of business in the framework of  hydroelectric power plant and mining.
When you have this book in your hands it feels lovely heavy. When you open the book than you enter a sort of Walhalla of beautiful nostalgic pictures. T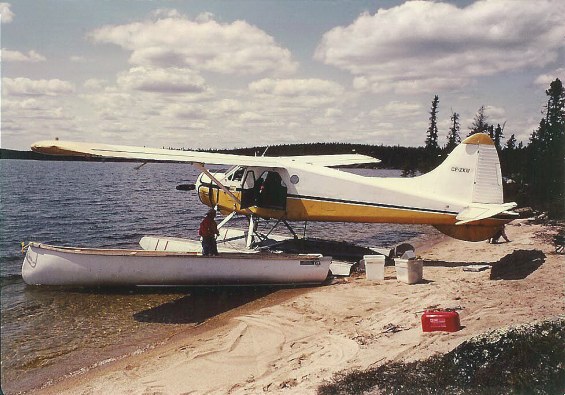 hese pictures- no idea how many there are- are so beautiful because this aviation company flew with 'real' airplanes like the Havilland Beaver, Twin Otter, Grumman Goose and DC3. Imagine these planes in a surrounding of water, forest, water and more water. Just fantastic. But that is not all. The book contains 11 very well written chapters. No endless stories, but compact information that tells precisely that about Laurentian Air Services what it must tell.
You should almost expect that Danielle Metcalfe-Chenail has been an airplane spotter… or something like that. This book goes so deep and in detail that you would not expect anything else. The book describes the arising and downfall of this aviation company and everything what lies in between: from the thousand trips deep into the bush to how the different airplanes were bought and from who and for how much and also about the accidents with the air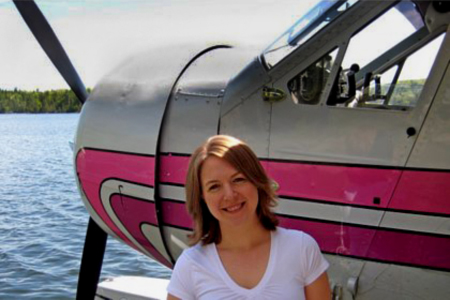 planes till all the running business that comes with the owning of such a company. The book tells also about that time that pilot Peter Goodwin in June 1968 ones – when flying-in the middle of no-where by 'Snowball Lake' (it really exists!) saw two people busy throwing their belongings into the water. He didn't trust it and flew towards the couple. They could not believe their eyes that a plane was approaching. What had happened? The two men had been dropped in the autumn a year earlier fo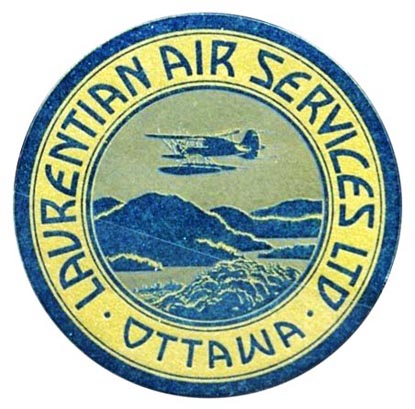 r a mining company, but they had forgotten to pick them up again!… Anyway, end well, everything good. This book is full of small anecdotes that are part of all those years of flying and that makes it such fun to read this book.
Danielle Metcalfe-Chenail shows with this perfect documented book that good research can lead to a very great book and that while she sort of accidently came across this topic! I am curious about her next publication in the world of aviation. This is how aviation should be and this is how there should be written about it!