I came across this book on the internet and it is exceptional for a few reasons. Earl Heron, the author, spent part of his career working as a maintenance engineer for the US Air Force (USAF). You don't often see books written by maintenance guys, which makes it exceptional in itself. And I love the title. It tickles my fancy!
Earl Heron joined the USAF in 1980 and for 3 years he worked as a maintenance technician on the F-4 Phantom and on the F-16 at Nellis AFB in Las Vegas. He then spent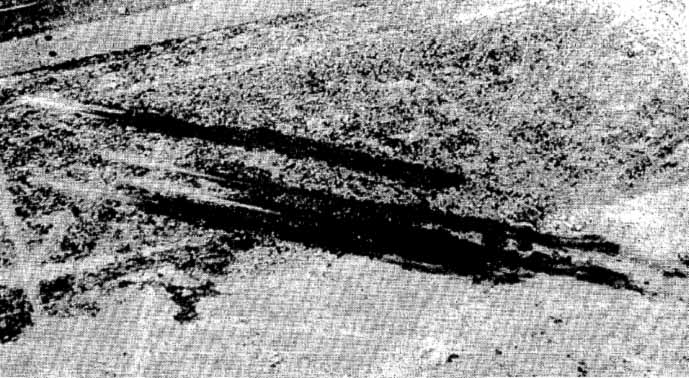 another 3 years as a flight engineer on the C-130 Hercules based at Pope AFB, building up a total of 900 flying hours in that time. He left the USAF after a total of 6 years' service.
So what's the book about? Well, it's essentially about his boyhood dream to work with F-16s, and his path to fulfilling this dream. He gives fascinating details about what is involved in the maintenance of a jet fighter, about life on the flight line and working with a rich variety of colleagues. All in all, he paints a pretty complete picture of the life of a 'maintenance man'. I had never realized that so much knowledge as to the state of an engine could be had by just tuning in to the noises of the all the parts in a running engine. I was also intrigued to learn of the competitions that were held back then to stimulate excellent performance. I mean everyone has heard of "The employee of the month" phenomenon in supermarkets and similar environments, but who honestly thought that this would also play such a prominent part in the USAF? That was then, of course. I have no idea whether this practice is still alive today in the USAF or in other air forces, but a suspect it is in some form or another.
As I hinted a couple of paragraphs back, this book is really about the author himself and his experiences. He writes specifically and extensively about safety culture. In other words: about the interaction between the flying crews and their maintenance teams, and about the interaction amongst the maintenance personnel themselves. He completely slates the (safety) culture, and particularly that surrounding the Thunderbirds.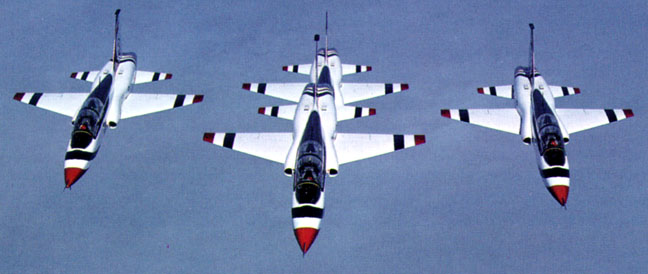 A good 15 years after his time there, Earl Heron minutely describes his 30-day trial period in the team. It didn't go that brilliantly: he became obsessed with the crashes of 4-T 38 aircraft in 1982 and the ensuing inquiry reports. Their findings clash with his own conclusions drawn from his own analysis of observations of other near accidents and from his own experience in the maintenance and safety culture within the USAF and specifically that surrounding the Thunderbirds. At the very least you have to admire his whistle-blowing courage to air his frustrations in a book, but I surmise that this route did not earn him much credit from his ex-colleagues. I am not sure that this is the right medium to reveal such views.
It is difficult to judge whether Heron's conclusions do hold any objective sway, but one thing is certain, this is Heron's truth and he is rock-steadily convinced of it. The truth probably lies somewhere in the middle. At the end of day, Earl Heron's boyhood dream shattered when he had to admit to himself that he was not happy working as the jet fighter maintenance guy. Perhaps it was not his world after all. I hope he has since found something which he thoroughly enjoys in a world in which he feels at ease.