Contrails by Robert Anderson is the first piece of aviation fiction I have ever reviewed. It is an entertaining and funny novel which drew me in from the start. I found I couldn't put down because I was so curious as to how the principal character, Sam Claymore, would end up.
Sam is a pilot with Civil Airlines and flies national routes within the USA in a CRJ200. He lives in Detroit and leads a somewhat fraught and frenetic life, often sleeping in hotels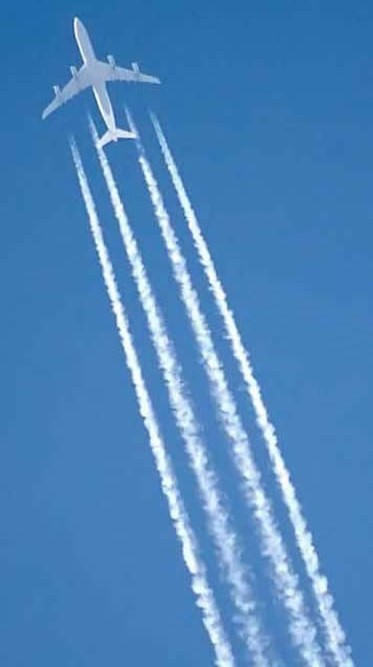 and trapped in a work schedule of irregular hours, busy airports, long runway queues, frustrations, upset coffee mugs and the pressure of making his deadlines. He shares his cockpit with a rotating variety of familiar and less familiar colleagues.
Robert Anderson sweeps you into Sam's world where you eavesdrop, not only on all manner of discussions with the various people Sam encounters, but also on the continuous monologue in Sam's head. This monologue, which also mirrors how Sam deals with the things he meets along his path through life, meanders like a river through pastures mostly cynical, occasionally taking unexpected turns into the humorous, the ironical or the absurd. What I find intriguing in this book is the gear change which you have to adjust to: part one fair speeds along in fifth gear, almost from minute to minute in real time. You then change down into a low gear to putter through the bigger and slower steps in the timeline and storyline of the second part.
Parallel to Sam's flying life there is another story which unfolds: that of Sam's father who was an undercover agent for the DEA (Drug Enforcement Administration) during Sam's youth. His job was to round up drug dealers and this meant that he was often away from home. As a result, Sam effectively grew up with divorced parents and not the most angelic of friends. During his time at Civil Airlines, Sam again comes into contact with the world in which he grew up, this time with telling consequences.
Robert Anderson's writing is sharp. He has a wonderful feeling for language and a keen eye for detail. Contrails is not a heavy book, rather it is light and easy to read. An episode where a drugs baron waxes poetic about the true nature of terror, violence death and fear is an exceptionally well written piece of prose. Philosophy, science and fiction all rolled into one. Well done!
Whether you pilot yourself, or whether you fly as a passenger from time to time, this book is an ideal read, particularly during a journey through the skies! Making it even more attractive is that fact that you can download it on to your Kindle for next to a song.